Parking Lot Line Striping
Mooresville NC | Parking Lot Line Striping
For over 29 years, property managers have trusted us
with their large parking lot striping projects.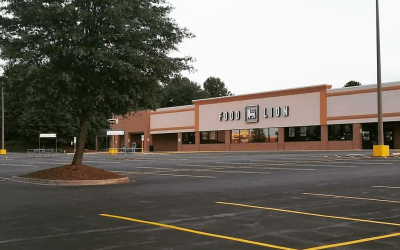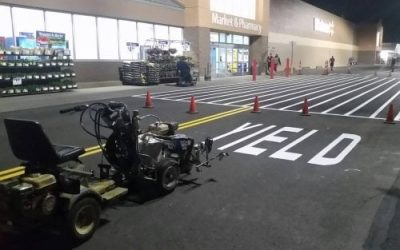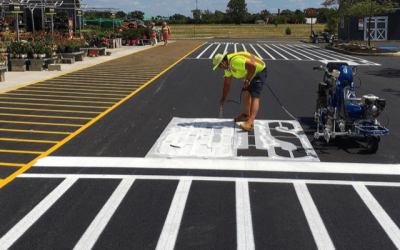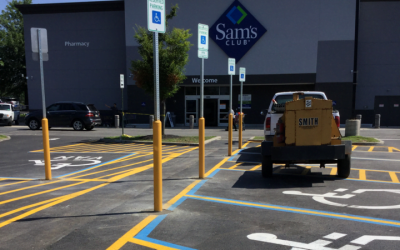 Parking lot restriping and line painting tells your tenants and customers that you operate a professionally maintained facility. The parking lot is the first and last thing noticed when visiting your property. High contrast traffic marking paints clearly show visitors where to drive (or where not to), where to park, speed limits and other vital information. Fresh pavement markings are one of the quickest and most inexpensive improvements that you can make. Visitors will notice the improvement, as early as their next visit.
Benefits of properly striped parking lots
In addition to new parking lot striping, we also restripe existing lots.
Our crews complete large parking lot striping projects.
Let us quote your parking lot line striping project!